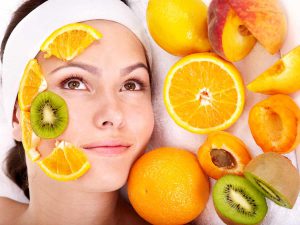 What Is Oily Skin? Here What You Need to Know.
I often research and read articles about oily skin and how to treat acne and scars. Many people struggle with acne and oily skin. It may be obvious but an oily complexion is characterized by shine and excess oil (especially on the forehead, T-zone and nose).
Most often oily skin types are prone to blackheads, and clogged or large, visible pores. If you're constantly blotting your face and had a history of more breakouts than your peers as a teen, it is likely that you have oily skin.
Oily skin can be a pain to deal. The accumulation of excess oil on the outer skin layer often leads to whiteheads, blackheads, blind pimples and other skin irritation.  It is important to understand that oily skin is caused by excessive production of oils naturally produced by the skin. These oily substances clog the pores on the skin resulting in accumulation of dead cells and hence the formation of pimples/acne.
Based on my study and research on WebMD there is one plus side for having oily skin. Oily skin tends to age better and develop fewer wrinkles than dry or normal skin. So, it's not all bad.
Oily skin can be difficult to manage, but there are some simple things I can share with you to help you to solve this common problem.
You can use natural, simple remedies with the ingredients that you have in your kitchen to minimize the oil production on your skin.
Here are two mask recipes that will help solve this problem. The key is to do it every day to see the result that you are looking for.
Mask #1
Take a small fresh lemon and cut it in half. Squeeze the lemon until you have three tablespoons of juice. Lemon is full of Vitamin C and Citric acid which is good for all skin types.
Due to its acidic property lemon juice is an exfoliator for the skin - it removes dead skin cells in the pores and helps dry out the pimples. Also lemon contains B-complex vitamins, calcium, copper, iron, magnesium, phosphorus, potassium, and fiber which all good for your health.
Mix the lemon juice with two spoons of honey and apply it on your face and neck. Wait for 15 to 20 minutes and then wash it off with lukewarm water. For the best results, it is important to cleanse your face with a good cleanser and apply  facial toner before you apply this mask. Repeat this process every day until you see the results.
Mask #2
Mix three tablespoons of lemon juice with one teaspoon of turmeric, one tablespoon of honey and one tablespoon sugar. Remember to cleanse your skin and apply a toner before you apply this mask. Apply the mixture evenly all over your face and neck and wait for 20 min and then wash it off with lukewarm water.
Turmeric is one ingredient that is very effective in acne and oily skin treatments. Due to it's antiseptic and antibacterial properties many skin care companies uses turmeric in their acne treatment products to fight pimples and breakouts. This mixture of lemon, turmeric, honey and sugar face mask not only will help you to clear acne scars, but it also will help to reduce inflammation and oil secretion by sebaceous glands. Repeat this process every day until you see results.
Cleansing:
If you were born with oily skin, you know its challenges.  The most effective way to manage oily skin is to cleanse your face both morning and night.  Always use a gentle cleanser since harsh soaps can trigger the skin to increase oil production.
A washcloth or buff puff can actually stimulate more oil secretion. 
Toner: Use toner after your cleansing. Toner will help to close the pores and balance the PH level of your skin.  Avoid using toners that are contains alcohol because alcohol will make the oily skin worse, instead use the toner that contains Vitamin C, MSM, tea tree oil, aloe vera, green tea extract and other amazing plant based ingredients. Vitamin C renews the skin while fighting free radicals  MSM drives active ingredients deep into the skin. Tea tree oil has antibacterial and antifungal properties which is a great natural alternative for getting rid of acne and scars.
Moisturizing:
Don't skip the moisturizer, even if you are tempted.   Use one that's lightweight, water-based. The Skin Guru suggests that individuals with very oily complexions use serums which are lightweight and deliver concentrated nutrients to the skin.In this case Hyaluronic Acid Serm is the best moisturizer for oily skin. Apply water based moisturizers that has SPF that can protects your skin from sun damage.
What am I missing here? Let me know in the comments and I'll add it in!